ROYAL JELLY ANTI AGING Revitalising Cream (for mature skin) 4ml Trail sample size pack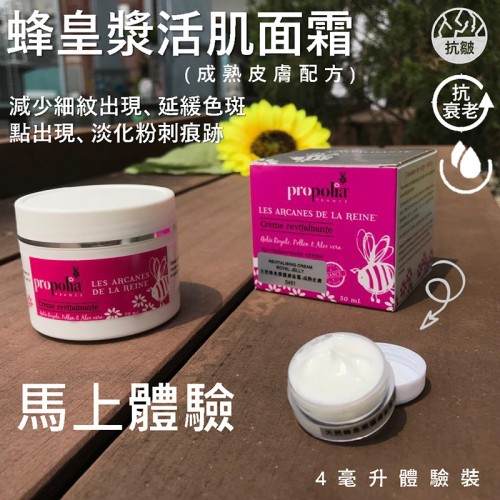 Labels
Ingredients
SWEET ALMOND OIL, BEESWAX, GRAPE SEED OIL,OILY EXTRACT OF POLLEN, ROYAL JELLY, ALOE VERA
Key ingredients

Royal Jelly:
Regenerating and soothing, helps to smooth out wrinkles (learn more)
Sweet Almond Oil:
It has a soothing action on the skin. (to know more)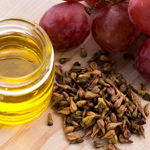 Grape Seed Oil:
Grape Seed Oil gives the skin day after day vitality and softness.
Directions for use

Apply a dollop on the face and delicately massage from nose to cheeks and finish off with neckline and cleavage.
Precautions
Not recommended for pregnant or breastfeeding women, children under 16 years of age or people with allergies to beehive products. In the event of contact with the eyes, rinse with clear water. To be stored away from heat and cold.